HOW IT WORKS…
The TV systems and services we supply use your existing internet connection, either via ethernet (cable) or over WiFi. Every new system we sell has WiFi capability built in as standard, so there's no need for any extra cable runs or drilling, even if your router and TV are in different locations. In extreme circumstances you may also need a Wi-Fi range extender, which we can also supply and set up for you at reasonable cost.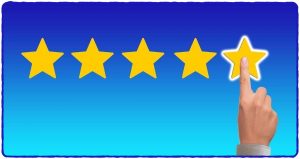 We don't supply internet connections themselves; you will have to arrange this yourself in advance of any POLEX TV demo or installation.  When it comes to internet, fibre connections are usually technically superior to others, although our system will also work on dish-based systems (WiMax) as well as 4G and satellite-based internet systems, and even ADSL through a standard phone line.
When you choose POLEX TV, you can buy with confidence. Every system we sell comes with fantastic customer support (just ask any of our hundreds of members!) as well as a comprehensive 12 month repair or replacement warranty, and during the first 14 days you can return your system to us (for any reason) for a full refund. Please check our terms and conditions for full details.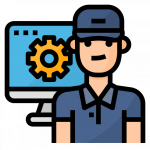 We've gone to great lengths to build up a fantastic reputation since launch, which now has our members recommending us to their friends and family, creating a snowball effect and winning us the enviable title of 'Jávea's most recommended UK TV club', something we're very proud of! Most of our new business comes from recommendations and referrals by existing members, which is something that traditional advertising and marketing campaigns simply can't achieve. We also reward members who refer new business to us with a month of free membership for each referral, just to say thanks and to show our appreciation!
IMPORTANT NOTE: POLEX TV Club is not a TV supplier, we are a SALES and TECH SUPPORT club. We provide a 100% FREE streaming TV service to our members which we source and support. At no point are streaming TV services charged to members; they are, have been, and always will remain 100% free – however they are only available to club members.
POLEX TV is a subscription-based service. After purchasing a system from us you'll need to subscribe to our support services (see HERE for pricing). In return for your subscription fee you'll have unlimited access to online tech support. With a members-only service such as ours there's a dedicated team to maintain services to the highest possible standards, and there is no risk of overloading the servers, as these are monitored and upgraded as necessary. There are also no hidden costs with our service - your subscription covers everything (within reason, please see our TERMS & CONDITIONS for rare exceptions).

Your membership fees go towards the administration of the club, maintenance and upgrades of the servers, and to cover the costs of our tech support services. We always aim to provide outstanding value, and we offer exclusive discounts to existing members who upgrade older systems through us.
or