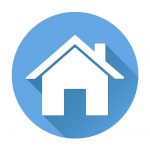 If you're within 30 minutes drive of Javea, please use the form below to request a 100% FREE, no-obligation home demo of our services. During the visit we'll set up a demo system and run you through all the main features of the services we provide at your own pace, and provide answers to any questions you may have. If you're outside of our catchment area we can send you electronic instructions on setting up your own equipment, along with a short free trial of our streaming and support services. Unfortunately home demos aren't available outside our local area.
WE NEVER PRESSURE-SELL - and that's a PROMISE!
Our great reputation comes from always providing our members with honest, transparent information. If you don't need extra equipment, we won't try to sell it to you - it's that simple. We always treat potential (and existing) members like family; we're in this to provide a great service over a long period of time, not to sell you stuff you don't need or want for a quick profit. Whilst new sales are necessary and great, membership retention and payments are at the very core of our business strategy.
If you choose to join us (either straight after your demo, or at a later date), we'll supply and set up your own brand new MAG box immediately so that you can start enjoying it straight away. We never want you to regret your decision to join us, so if you change your mind and choose to leave us within the first 7 days for any reason, simply pack up your new box and return it to us for a full no-quibble refund. *EXCLUDES membership subscriptions, which are non-refundable.
If you already own a MAG box, Smart TV or Firestick we can usually set any of these up for you in return for a standard callout fee - no need to buy any extra equipment!
* Please pay for your TV system or switchover in CASH at the time of our visit.

😃 THANKS FOR YOUR INTEREST! 😃
We'll get back to you ASAP.