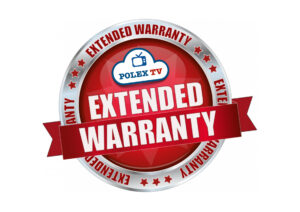 All new MAG boxes sold by POLEX TV come with a standard 12-month 'repair-or-replace' warranty in case of any problems. For peace-of-mind, you can extend this original warranty for an EXTRA TWO YEARS for just €50 + IVA at any point during the initial 12-month guarantee period. This protects you from the cost of replacing your MAG box in the event of a fault that can't be fixed.
Extended warranties start automatically at the end of your original warranty period, and expire exactly THREE YEARS after your original purchase date.
To purchase your extended warranty, simply send a payment of €50 + IVA (€60.50) via one of our usual methods (available HERE), and type YOUR NAME + EXTENDED WARRANTY into the reference field of your payment so that we can easily identify your payment and its purpose.
MORE THAN ONE MAG BOX? Each additional box can be covered for just €40 + IVA (€48.40)
TERMS & CONDITIONS apply to extended warranties.
Purchasing an extended warranty constitutes your acceptance of these terms and conditions.