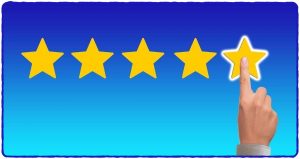 When you join POLEX TV as a new member, you can do so with confidence. You're joining the very BEST TV service in Javea designed by Brits, for Brits. Every membership comes with great personal customer support, as well as a 12 month repair or replacement warranty on any equipment you buy from us. We offer a 30-day lowest price guarantee, and during your first 7 days of membership you can return any system you've purchased from us for a full no-quibble refund (please check our terms & conditions for details.)
IMPORTANT NOTE: POLEX TV DOES NOT SELL CONTENT, we are a hardware SALES and TECH SUPPORT club only. We provide FREE streaming TV services for our members, which we source, manage and support. At no point is content ever sold to members; it is, has been, and always will remain 100% FREE.

Exclusive members club
Intuitive & easy-to-use systems
Great range of live UK TV channels
PLUTO TV in multiple languages
14 days catchup on many channels
Subtitles available on many channels
Regularly updated video-on-demand library
FREE setup guides for DIY installs
FREE, no-obligation local home demos
30-day "lowest price" guarantee
7-day no-quibble equipment refund if you're not 100% satisfied
Regular exclusive members-only discounts & offers
Responsive backup & support, often 7 days a week
Referral bonus programme for new member invitations
Extended equipment warranties

HONESTY
INTEGRITY
TRANSPARENCY
and above all…
GREAT VALUE!!!
OUR POLICIES
NO FIX, NO FEE on all our work
NO MONEY ASKED FOR until the job is complete
FREE IMPARTIAL ADVICE on ALL technology
HAPPY CUSTOMERS are our one and only goal
Always UNDER-PROMISE, and OVER-DELIVER
SIMPLE & EFFECTIVE solutions are best!