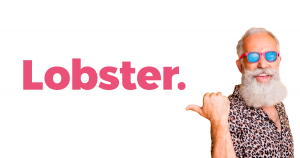 POLEX TV is an authorised point-of-sale for Lobster Mobile, Spain's only all-in-English mobile service provider. From customer support to billing, it's ALL in your own language.
What's more, every Lobster plan includes UNLIMITED CALLS AND TEXTS TO THE UK and many other countries - and yes, you can bring your existing Spanish mobile number with you!
With Lobster, there's no long term commitments or contracts to sign, it's all easy peasy and straightforward.
We have SIMs in stock and can meet you locally to get you up and running quickly, or you can order your SIM by post below and get €5 off your first bill completely FREE!!!
To find out more about Lobster or to order your FREE SIM for immediate postage just click or tap the button below. If you'd like to meet up in person for a Lobster SIM in Javea, please CONTACT US.