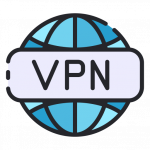 In most places in the world you DON'T need a VPN to benefit from our services. However if you take POLEX TV to the UK (England, Scotland, Wales or Northern Ireland), you will need a compatible VPN service. VPNs provide online security and anonymity to their users, and enable the unlocking of geo-restricted content. VPNs are legal to use in most countries, and are useful for international users who have trouble accessing content normally only available in certain regions of the world. VPNs are typically either software based, or hardware based. Liberty Shield offer both.

Liberty Shield are an independent business not linked to POLEX TV, although we do make a small commission for every referral.

For MAG BOXES you need a VPN router (choose the LITE version), but for FIRESTICKS and SMART TVs you only need a software VPN, not a VPN router.
Quick side note: towards the end of this video you are told to use the UK as your VPN location – this is WRONG for POLEX TV users. Instead, you should set your location to anywhere EXCEPT the UK!
(please have your Liberty Shield login details and password handy!
or