HARDWARE GUARANTEES 
& EXTENDED WARRANTIES
All new MAG boxes sold by POLEX TV come with a 7-day 'no-quibble' refund policy on the following basis: if you are dissatisfied with your purchase for any reason within the first 7 days you should immediately inform us of your intention to cancel your purchase. Upon the safe and complete return (at your own expense) of all equipment in as-new, resalable condition within those first 7 days, a full refund will be offered for purchased equipment. If we collect our equipment from you, a standard callout fee will be deducted from any refund issued.
After the 7-day refund policy has expired, the warranty is automatically transferred to a REPAIR OR REPLACE warranty, for a total of 12 months from the original date of purchase. POLEX TV may attempt to repair faulty equipment, and where this is not possible a suitable exchange will be offered. Exchanges will be made on a like-for-like basis, with any related transport costs for return of faulty hardware or the replacement new hardware to be borne by the club members. If a like-for-like replacement is not possible a different model may be offered, and a charge may be made (or refunded) for any difference in price.
EXCEPTIONS to this replacement warranty include any issues related to power supplies or internal power issues, unless it can be proved by the member that the equipment was powered via a surge-protected device such as a surge-protected power strip or uninterruptible power supply (UPS). Other guarantee exceptions may be made at our discretion for negligent, careless or improper use or reasonable care of hardware, including (but not limited to) accidental or deliberate damage caused whilst in your possession. Warranties will also be deemed null and void if we detect any attempt to open the equipment casing by an unauthorised person. If in doubt, you may wish to claim the replacement cost via your home contents insurance policy. We are a legal business, and as such are happy to supply digital quotations/invoices for insurance purposes.
TO QUALIFY FOR AN EXCHANGE UNDER WARRANTY (standard or extended), YOU *MUST* RETURN:
All of the original equipment along with the complete packaging (with matching MAC address / serial number), and the warranty card (from inside the packaging, also with a matching serial number). Failure to supply all of these means that we cannot make an exchange under warranty.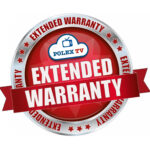 EXTENDED WARRANTIES for equipment purchased from us may be added at any point during your initial 12-month warranty period, and are subject to the same conditions and exceptions as the original warranty described above.
Pre-owned (secondhand) equipment purchased from us is not covered by our 7-day refund policy, it is immediately covered by a basic 90-day repair-or-replace warranty valid from the date of purchase, unless otherwise indicated. Extended warranties on pre-owned equipment are not possible.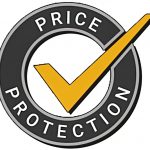 PRICE PROTECTION GUARANTEE
To qualify for our price protection guarantee you must submit your claim in writing (email, Facebook message, WhatsApp) within 30 days of purchase, and we will refund the difference between the price you paid and our new, lower pricing within a further 14 days. Price protection guarantee only applies to permanent price reductions on equipment and accessories sold by us, not subscription services. Special offers or deals on new equipment are also excluded.
SUBSCRIPTIONS, SWITCHOVERS AND STREAMING SERVICES
POLEX TV members are required to pay a regular membership fee. Subscriptions cover the cost of membership administration, as well as phone and online digital support of compatible TV hardware sold by POLEX TV or another third-party supplier. POLEX TV may make a charge to switch over support from or to another service provider, referred to as a switchover fee.
IMPORTANT NOTE: POLEX TV DOES NOT SELL CONTENT, we are a hardware SALES and TECH SUPPORT club only. We provide FREE streaming TV services for our members, which we source, manage and support. At no point is content ever sold to members; it is, has been, and always will remain 100% FREE.
RENTALS
POLEX TV provides rental options subject to the following terms and conditions:
Rental equipment remains the property of POLEX TV at all times, and should be surrendered upon request. Rental equipment will be supplied in good condition, but may not be brand new. Rental models and versions are subject to change without notice, at the discretion of POLEX TV. All rentals include local delivery & setup for a fixed fee. Rentals also include collection, phone/WhatsApp support and a replacement warranty in case of faults. In-person support / callouts may be subject to an additional charge (see CALLOUTS clause below).
All rental equipment must be looked after with due care and diligence and any loss, theft or breakage will be charged for at full retail cost, plus a standard callout charge to cover labour costs.
At the end of any rental period we will collect our equipment. Failure to return our equipment at the agreed time and place will incur an additional collection fee to cover additional time and fuel costs, as well as late return fees (€20 per day), which will be withheld from your deposit. Failure to return equipment or accessories or to pay charges outlined above may result in legal action being taken, or your entire deposit being withheld.
CALLOUTS & CHARGES
Our membership fees include unlimited online support via phone, WhatsApp or other digital media. However it may be necessary to visit you in person to fix an issue if a solution can't be found via online help.
Please see our PRICING page for a list of our callout fees and other charges.
MISSED CALLOUTS: If we arrive at a scheduled callout and cannot gain access within a reasonable amount of time, the visit will need to be rescheduled and an extra charge of 50% of the normal rate will be applied at the time of the rescheduled appointment. If you need to reschedule your appointment with us, please let us know with as much notice as possible to avoid being charged unnecessarily – thank you!
SUBSCRIPTION REFUND POLICY
Subscription payments made to POLEX TV are always in advance, and are NON-REFUNDABLE. We pay our own support team in advance for your entire membership period and cannot get these refunded either, we so once a subscription has been paid and applied we won't issue a refund.
If it becomes impossible or impractical to maintain our support services through the services we've chosen for you, a replacement service may be offered. Any switchover from the primary service provider to another service provider will be offered FREE to members via instructions sent electronically, which should be carried out by the member. Remote support for this switchover will be offered free of charge (by phone or WhatsApp message) to those who require assistance; however any in-person visits will incur a standard callout charge.
With regret, if POLEX TV ceases trading then all active membership subscriptions must be considered null and void, no refund will be offered.
Joining POLEX TV and / or purchasing hardware or subscription services from us indicates your acceptance of these terms and conditions.
This revision: 19th January 2023. Terms & conditions may be updated without notice.
or