NEW POLEX TV SYSTEMS

We stock the latest MAG boxes, pre-configured and ready to go. Prices may vary occasionally, but as a new member you can expect to pay around €180 for a new MAG-based POLEX TV system, including local delivery, setup, and a quick lesson / Q&A session to help get you up and running smoothly. All new MAG boxes we sell include on-board WiFi and a 12-month repair or replacement warranty. We also offer extended warranties (for a total of THREE YEARS of replacement protection after purchase) for a small extra charge (see HERE for details).
Amazon Firesticks are a lower cost alternative to the MAG box (but are also more complicated to set up). If you don't already have a Firestick and you want to buy one, we encourage you to get it direct from Amazon via THIS LINK. We can supply an electronic guide to help you get set up once it arrives, or if you're local we can send out a technician to get you up and running for a standard callout charge – see below…  The choice is yours!
If you already have a compatible Smart TV you may not need any additional equipment whatsoever – just some software, and a membership subscription! Check out our GUIDES page for help setting up your Smart TV for use with POLEX TV!

LOWEST PRICE GUARANTEE
If we drop the price on any equipment you've bought within 30 days of your purchase, you can claim back the difference from us! Terms and conditions apply.
MEMBERSHIP SUBSCRIPTIONS
By joining POLEX TV you'll gain access to all our services for one all-inclusive price, no matter whether you use a MAG box, Firestick or Smart TV app.
ACCESSORIES

We stock a range of accessories, from Ethernet cables to WiFi range extenders, MESH systems, spare MAG remotes and power supplies to HDMI leads and network mini-hubs. Please CONTACT US for details!
EXTENDED WARRANTIES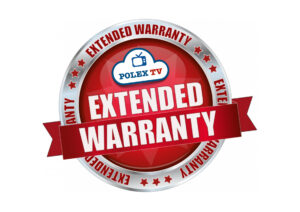 Every new MAG box we sell comes with a standard 12 month repair-or-replace warranty. You can extend this warranty by a further two years (for total of THREE years from purchase) for just €50 + IVA for your first box, and just €40 + IVA for each additional box. An extended warranty gives you extra peace of mind, and avoids expensive replacement costs! TERMS & CONDITIONS apply.
FREE HOME DEMOS
Local in-person home demos (using our own demo equipment) are always free and without obligation to buy, no matter where they are carried out. However if during the course of a free home demo we are asked to carry out any other work (eg. switching over an existing MAG box to POLEX TV, setting up a smart TV app or Amazon Firestick for use with POLEX TV, help with Netflix or smart TV features, recabling / tidying of TV cables, etc) then a standard callout fee will be charged at the time of our visit – see below for pricing.
CALLOUTS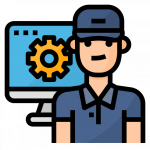 Your membership subscription includes unlimited online support via phone, WhatsApp or other digital media. However it may occasionally be necessary to visit you in person to fix an issue or to help you set up your equipment if an online solution can't be found, in which case a callout / service charge will apply as follows:
CALLOUTS WITHIN JAVEA: €50 including up to 60 minutes of expert help. Extra time is charged at €20 per half hour (or part thereof). Prices exclude IVA @ 21%.
CALLOUTS OUTSIDE JAVEA: €50 including up to 30 minutes of expert help. Extra time is charged at €20 per half hour (or part thereof). Prices exclude IVA @ 21%.
MISSED CALLOUTS: It doesn't happen often, but if we arrive at a scheduled callout and cannot communicate with the customer or gain access within a reasonable amount of time our visit will need to be rescheduled, and an extra charge of 50% of the normal rate will be applied at the time of the new appointment to offset our wasted time and resources. If you need to reschedule your appointment, PLEASE LET US KNOW with as much notice as possible to avoid being charged unnecessarily – thank you!