NEW SYSTEMS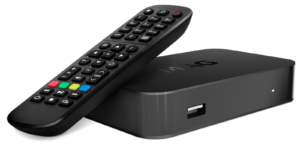 We stock the latest MAG box models, pre-configured by us and ready to go. Prices do vary occasionally, but you can expect to pay around €180 for a new POLEX TV system, including FREE local delivery and setup. All new MAG boxes we sell include on-board WiFi and a 12-month repair or replacement warranty. We also sell 2-year extended warranties (for a total of three years of replacement protection after purchase) for a small extra charge.
MEMBERSHIP SUBSCRIPTIONS
To benefit from our tech support and membership services, you'll need to be a club member. By subscribing to POLEX TV Club, you'll gain access to all our services for one all-inclusive price.
POLEX TV MOBILE

Depending on which MAG-based POLEX TV service you subscribe to, you can also enjoy a similar level of service on Apple or android mobile devices for a small extra fee! Our mobile service must run alongside a MAG-based service; it cannot be supplied separately.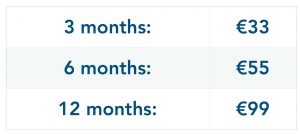 ACCESSORIES

We stock a range of accessories, from Ethernet cables to WiFi range extenders, MESH systems, spare remotes and power supplies to HDMI leads and network mini-hubs. Please CONTACT US for details!
EXTENDED WARRANTIES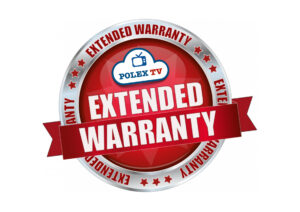 Every new POLEX TV system we sell comes with a standard 12 month repair-or-replace warranty. You can extend this warranty by a further two years (for total of THREE years from purchase) for just €50 + IVA for your first box, and just €40 + IVA for each additional box. An extended warranty gives you extra peace of mind, and avoids expensive replacement costs! TERMS & CONDITIONS apply.
HOME DEMOS
Home demos are always free and without obligation to buy, no matter where they are carried out. However if during the course of a free home demo we are asked to carry out any other work (eg a MAG box switchover from another provider, help with Netflix or smart TV features, recabling / tidying of TV cables, etc) then a standard callout fee will be charged in cash at the time of the visit. Exemptions are where a new POLEX TV system is purchased from us, as the cost of our visit is included in the purchase cost of the systems we sell… Hence why the first system you buy from us is always the most expensive; hardware and/or subscription discounts apply to any extra systems.
CALLOUTS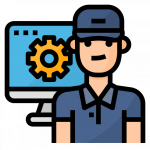 Our membership subscription fees include unlimited online support via phone, WhatsApp or other digital media. However it may occasionally be necessary to visit you in person to fix an issue if an online solution can't be found, in which case a callout / service charge will apply as follows:
CALLOUTS WITHIN JAVEA: €40 including up to 30 minutes of expert help. Extra time is charged at €20 per 30 mins (or part thereof). Prices exclude tax @ 21%.
CALLOUTS OUTSIDE JAVEA: €50-60 (depending on your location) including up to 30 minutes of expert help. Extra time is charged at €20 per 30 mins (or part thereof). Prices exclude tax @ 21%.
Prefer to rent a POLEX system instead?
or