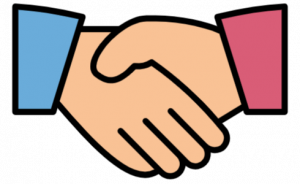 If you want to join us short term, are on a tight budget or simply don't want to purchase your own system, we've got you covered. As well as sales, we also offer RENTALS of our systems, complete with the same level of support that members who purchase from us receive. Rental prices start at just €10 per month (+ usual subscription).
From weekly holiday rentals to medium and longer term rentals, we provide packages to suit everyone. We even offer a rent-to-buy option for those who fall in love, so that you can buy the system you've been renting from us for a fair price, and stop future rental payments!
SHORT TERM / HOLIDAY RENTALS

(Prices include delivery, demo + collection)
Up to 1 week = €50
Up to 2 weeks = €75
Up to 1 month = €100
+ €100 refundable security deposit
Terms: Rentals must always be paid for in CASH. In addition to rental fees, a refundable cash deposit of €100 will be due at the time that your system is delivered. Deposits will be refunded upon successful collection of our equipment at the end of the rental period, subject to the equipment being in good working order, and collection being made at the agreed time and date.  For full details, please see our TERMS & CONDITIONS.
All repairs / replacements in the event of a box fault are covered by your rental fee – however any accidental loss or damage caused during the rental period will be charged for at full replacement value against your deposit, plus a €30 delivery and setup fee.
1-12 MONTH RENTALS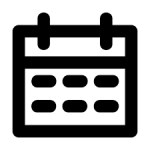 1-3 months: €105 (+ €30 delivery & setup)
4-6 months: €190 (+ €30 delivery & setup)
7-12 months: €360 (+ €30 delivery & setup)
Terms: Minimum rental price is for 3 months, even if renting for a shorter period. All rentals are subject to a €30 delivery and setup fee. Full refund of rental fees (excluding delivery fee) within 7 days if unsatisfied. Equipment remains the property of POLEX TV at all times, and must be returned immediately upon request. If you cancel early, there are no refunds on unused time.
RENT-TO-BUY

Equipment that has been rented from us may be purchased at any time, subject to individual assessment and pricing set by POLEX TV (based on the equipment type and model, its age and the rental period remaining at the time of purchase). Systems purchased in this way will be covered by a 6-month repair or replacement warranty.